" Willow "
Goldenfield Whispering Willow
D.O.B October 15 
Willow is a beautiful English Golden…She is our tom boy. "Whatever Jazz can do she can do better!"
She is lovable and loyal …she loves to play fetch and will spend as much time swimming as you will let her! 
She loves the outdoors and is happy and content just hanging out.
      Favorite Toy: Jazz's orange Frisbee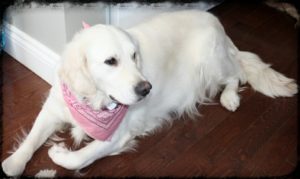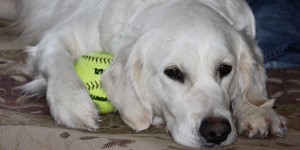 CLICK ON PAW  PRINT FOR WILLOW'S PEDIGREE
"River"

Amaya Rivera 

D.O.B  June 13, 2015

Click on Paw print for River's pedigree

Below  she is at 15 weeks old already showing great retrieving and problem solving skills ! 
JYN
Goldenfield Drops of Jupiter 
D.O.B March 21 2017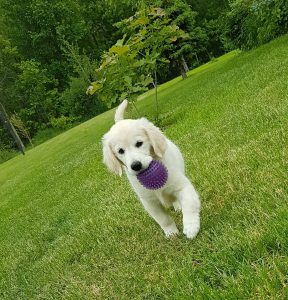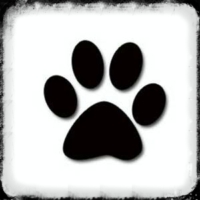 Click on Paw print for Jyn's pedigree