-Leia-
Since the first day I had Leia, everyone who meets her keep complimenting on how well behaved she is for a puppy. Since I got an older puppy, I've missed her socialization period and I know you put a lot of work in socializing her properly and putting a foundation for good manners. I can see that you put a lot of care, love and time into puppies. As a first time dog owner I am very satisfied with the breeder I chose, as well as the puppy who has wonderful character and gorgeous look.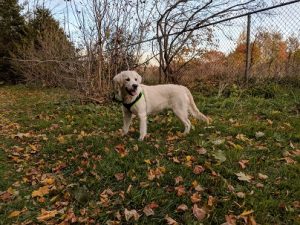 ---
-Luna-
Please find enclosed the most recent picture of Luna that I took today.
She is more than 6 month old now and she is growing to be very beautiful and affectionate dog!
No health problems. Thank you!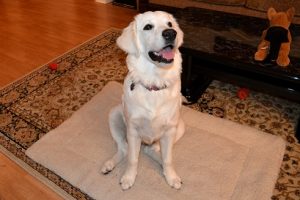 ---
-Memphis-
We honestly can't say enough about our experience with Nancy and her wonderful dogs.  We welcomed Memphis into our family in June and have been just over the moon in love with our boy.  He's been the perfect addition to our family!  He is a big boy at just 6 months old who's favourite thing in the world is hugs.  No one in our family can hug without him running over and getting in the middle, tail wagging and giving out kisses.  He has been a breeze to train and gets along with everyone and every animal he's come across.  We are constantly told by friends that he is just the best dog!  Something we very much know to be the truth 🙂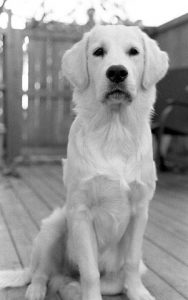 ---
-Willa-   
               Hey Nancy! I just had to give you the latest "good news" story on Willa. Yesterday I brought Willa to work with me at a Continuing Care facility for seniors. We have folks ranging in care from fairly independent to full on Alzheimer's. Willa was amazing! She recognized the individual needs of the 15 different residents. She sat quietly while our dementia and Alzheimer's residents pet her. She walked a couple folks to the door and back to their room when they went out for a cigarette. She played fetch with an 85 year old.
This dog continues to amaze me. Thank you again to you, Willow and Jazz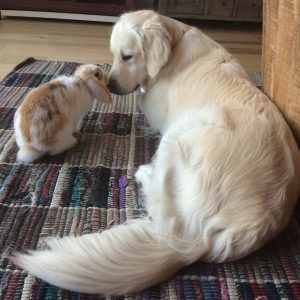 ---
–Spencer-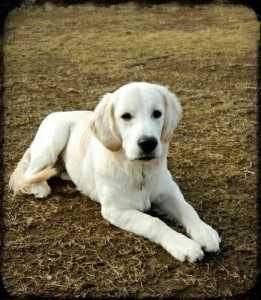 ---
-Brothers Ollie & Charlie having a play date in Ottawa-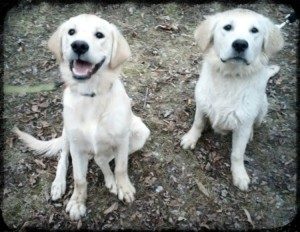 ---
-Happy-
Happy at 1 year old, he looks great! 
I see he loves the Frisbee as much as his parents do!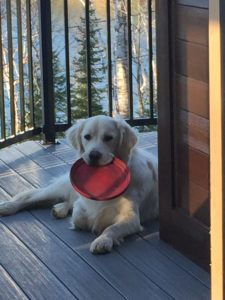 ---
–Tyson-
Attached are some recent pictures of Tyson.He instantly became part of our family
and helped us discover a type of love we never experienced before.
Best regards, Vlad, Dessi, Val, Sofie and Tyson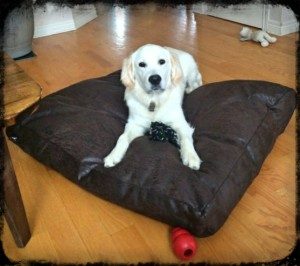 ---
-Ramsay-
Just wanted to send you a photo of Ramsay at 15 weeks he is tipping the scale at 35 lbs! He has been such a great dog from day 1, we couldn't be happier with our fur-baby.Thank-you so much for the time and care you put into these dogs before they go to their forever homes, I feel it makes a tremendous difference in their overall happiness and well being.We couldn't ask for a better dog,
He is our little Ray of Golden Sunshine!            
   -Becky, Ron & Ramsay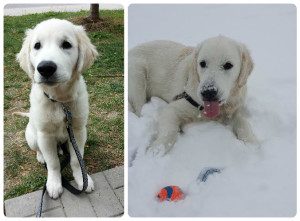 ---
-Jax-
Jax is the happiest puppy we've ever owned!      
  Shawn & Lisa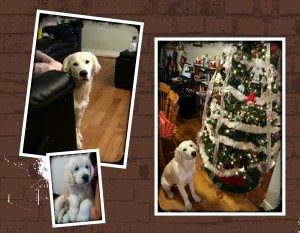 ---
– Scout, Willow & Takoda-